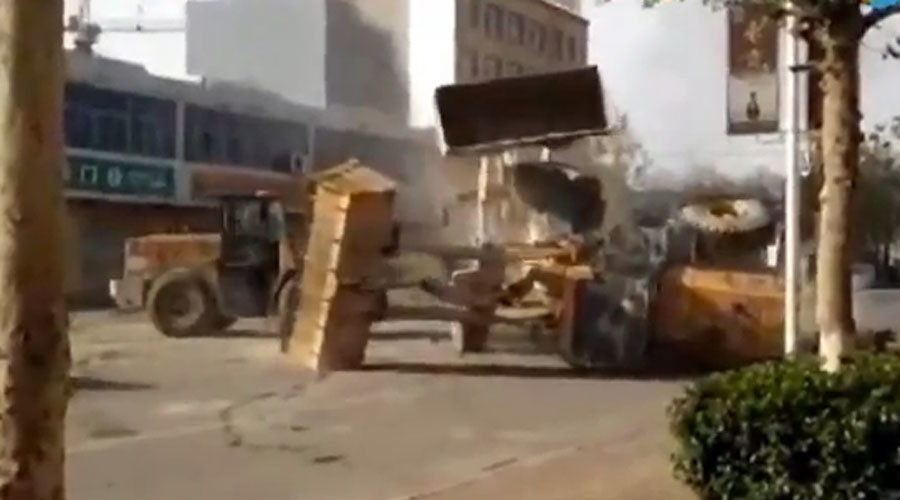 [

Photo from YouTube

]
Remember
the climatic fight scene in Aliens (1986)
, in which Sigourney Weaver straps herself into an upright, walking forklift to battle the Queen? Well, you don't need to go to the movies for that kind of excitement!
Apparently
two rival construction companies got into a scuffle in Hebei, China
, so they decided to settle matters the only way they knew how. With an all-out street fight that pit six bulldozers against each other.
You heard that correctly. Freaking SIX!
Watch
: